Weekly Web Muffins - Issue 2
We got baking, so here are the most interesting links I found out there on the interwebs in the past week.
😍 For this first link you have to promise you will visit it from the glory of your desktop computer with a big screen: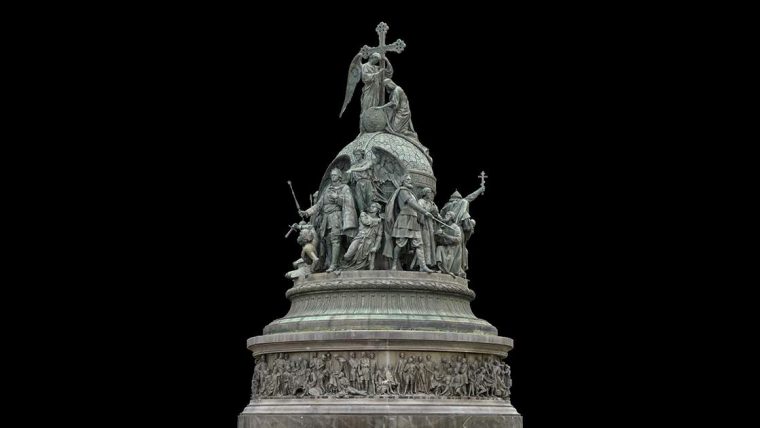 Visit the link above to go over a trippy description of a massive Russian monument. You can't not like it.
---
🏡 Have you ever thought about living in Japan? Well, it seems like now you can buy your own house (very close to Tokyo) for as little as USD 500.
---
I hate conspiracy theories, but I have now spent some time reading up on the topic, and the idea has stopped sounding crazily outrageous ☢
Here's a snippet from the Vanity Fair article:
The idea of a lab leak first came to NSC officials not from hawkish Trumpists but from Chinese social media users, who began sharing their suspicions as early as January 2020. Then, in February, a research paper coauthored by two Chinese scientists, based at separate Wuhan universities, appeared online as a preprint. It tackled a fundamental question: How did a novel bat coronavirus get to a major metropolis of 11 million people in central China, in the dead of winter when most bats were hibernating, and turn a market where bats weren't sold into the epicenter of an outbreak?
I also listened to this 3-hour Sam Harris podcast, which I recommend if the pandemic is something that interests you. Here, the technicalities of virology labs are also discussed at length, and it was the moment when the seed of possibility was planted in my brain.
---
What is the deal with this story about McDonald's ice cream 🍦 machines?
Well, you have two options to get the goodies here:
Option 1: Read the WIRED article, or;
Option 2: Watch Johnny Harris's video:
TL,DR: Corporate greed